The compressor (still fully functional...)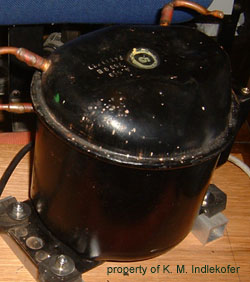 The compressor after the (irreversible) removal of the cover:
The cavity contains a motor (in the lower part, also within the cavity) which is attached to a piston pump (upper part, as seen in the picture).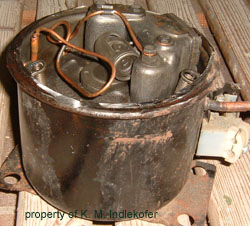 ...top view:
The thin copper pipe is the high-pressure outlet, the rest of the cavity constitutes the low-pressure side (inlet), which is also partially filled with a special oil (for lubrication and cooling of the motor plus pump).
The inner part:
One can clearly see the motor and the piston pump. The whole assemply was mounted via three springs to avoid vibrations.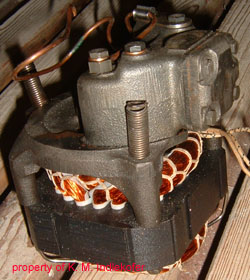 The separated piston pump...
Low-pressure inlet to the left, valve-assembly in the upper part of the picture, high-pressure outlet to the right.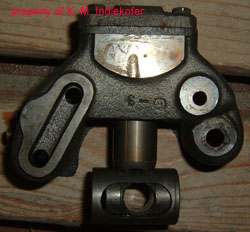 The piston... (diameter approx. 1.5cm)